Ford's luxury Lincoln division is getting a new president.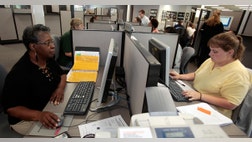 What makes an employer attractive to job seekers? Is it a high salary? A great benefits package? Those are important, but they're not the whole story. 
Clothing and accessories chain Express Inc. said Monday that Michael Weiss will retire as CEO on Jan. 30.
BlackBerry has appointed Marty Beard, the former chief executive of LiveOps, Inc. as its new chief operating officer.
Tesco says Chief Executive Officer Philip Clarke will be stepping down after the latest earnings figures showed Britain's largest retailer by revenue struggled at home.
One of the most trusted advisers to late Apple CEO Steve Jobs is retiring from the iPhone maker's board of directors.
Barrick Gold President and CEO Jamie Sokalsky will step down in September after two years as head of the gold mining company.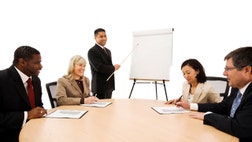 To get students on track, parents can instead enlist the help of a tutor. As a manager, you too can draw upon elite tutors' strategies to motivate your team. Here's how:
Google says it has appointed Alan Mulally, the former CEO of Ford Motor Co., to its board.