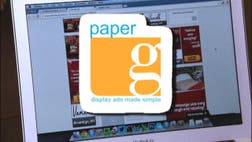 The founders of PaperG are high-tech Mad Men focused on the digital ad industry of the future
Calling all busy people consumed with balancing work and everything outside of work: Blue Apron is looking at you. 
Christina Scotti goes behind-the-scenes with the two guys who created Luke's Lobster.
Jared Gutstadt is a jingle punk. He is also a musician, a former TV editor, and the founder of the aptly named Jingle Punks, a music startup trying to cut through the red tape of the music industry.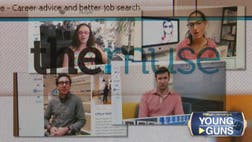 Searching for a job online involves a lot of black and white text, listing a summary of said job, qualifications of an expected hire, etc, etc. One startup is trying to change that.
Etsy, Wordpress, Brooklyn Brine, Siggi's, Groupon, Paperless Post: we look back on some smart founders and their smart startup advice
For many, the image of online dating can be scary and unappealing. But two Columbia biz grads think they've come up with a formula to make potential users feel more comfortable.
From familiar names like Jean-Michel Basquiat and Keith Haring to less familiar names like Milton Resnick and Louise Fishman, entrepreneur Carter Cleveland wants to help make artists and their...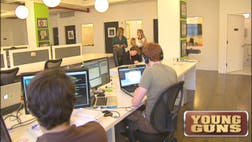 Alexa von Tobel thought the industry needed a fresh edge, so she created a company aimed at making personal finance more modern and consumable. And now it's being valued at a cool $100 million.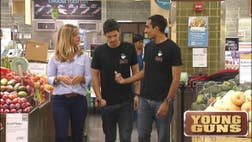 Over 2,000 retailers are now carrying Back to the Roots grow-your-own mushrooms kits—and the entrepreneurs behind the three-year-old startup are hoping that mushrooms are only the beginning of...